Nicolás Maduro Son Threatens White House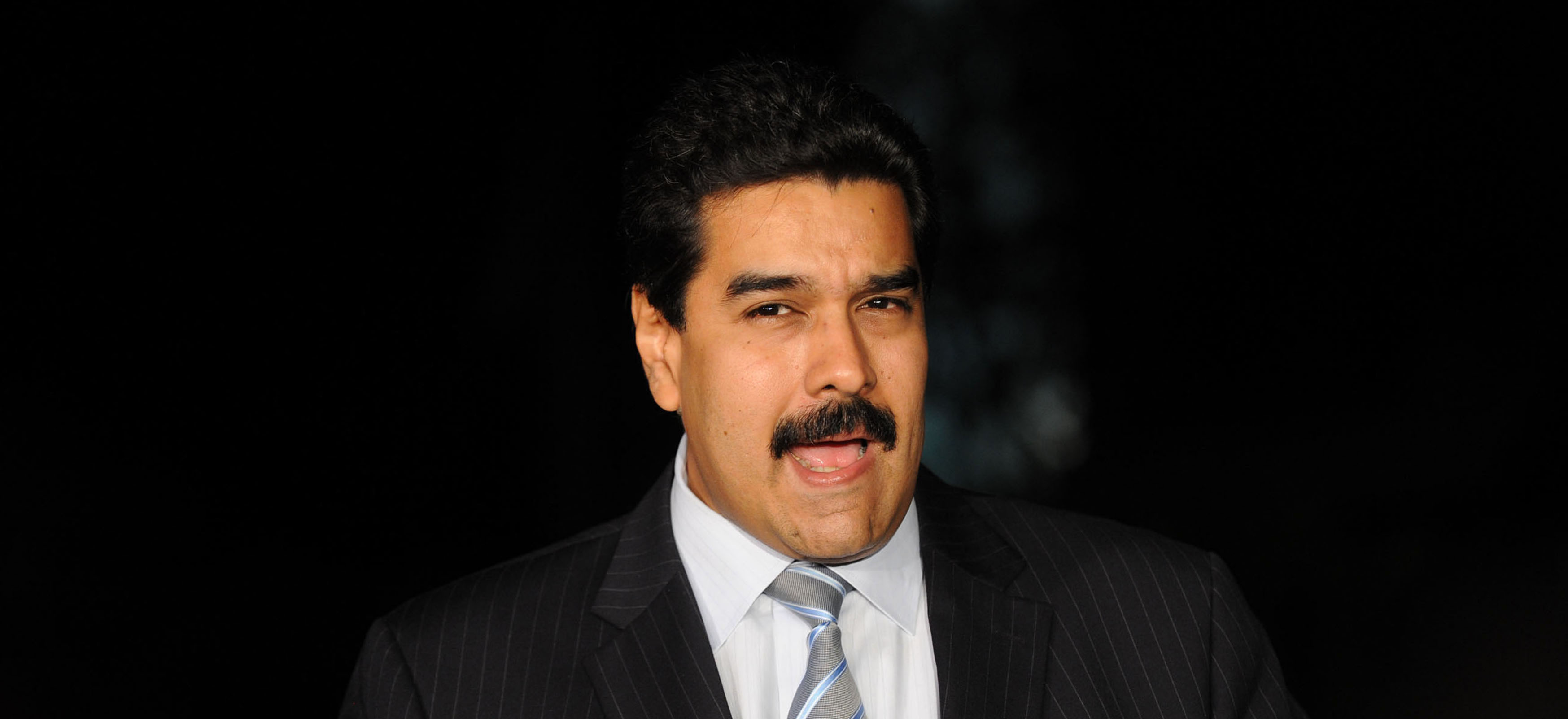 Nicolás Maduro Son Threatens White House
By Shirley Gomez
The son of Venezuelan President Nicolás Maduro threatened to attack the White House with rifles if U.S. President Donald Trump sends his army. Nicolás Maduro Guerra responded to the messages of Trump, where he affirmed that he will not rule out a "military option" for Venezuela.
"Venezuela is not far away and people are suffering, and they are dying. We have many options for Venezuela, including a possible military option if necessary," Trump told reporters at his New Jersey golf club.
A little confused with the location of the presidential mansion, President Maduro's son responded to Trump:
Venezuelan Constituent Assembly's member Nicolas Maduro Guerra, son of Venezuelan President Nicolas Maduro, walks before a session in Caracas on August 8, 2017. The United Nations slammed Venezuela's use of 'excessive force' against protesters, amid worsening tensions and fresh moves against the opposition. Photo: JUAN BARRETO/AFP/Getty Images
"If you would dare touch our homeland, the rifles would arrive in New York, Mr. Trump, we would arrive and take the White House," Maduro Guerra said according to CNN reports. "Vietnam would be small … but this is not what we want, we will not, we have never been, nor we will be people of war."
But how much power does Maduro Guerra have? Here are six things you should know about him:
Nicolas Ernesto Maduro Guerra was born in Venezuela on June 21, 1990.
Maduro Guerra's political career began shortly after his father became President of Venezuela.
On 23 September 2013, he was appointed by his father as Head of the Corps of Special Inspectors of the Presidency, an organization designated to observe the effects of policies implemented by the President of Venezuela.
Following the 2017 Venezuelan Constituent Assembly election, Maduro Guerra was elected into the 2017 Constituent Assembly of Venezuela.
His father, President Maduro and his mother, Cilia Flores were accused of nepotism for allegedly placing family members in positions throughout the Venezuelan government.
On March 14, 2015, Maduro Guerra was seen being showered with dollars at a wedding of a Syrian-Venezuelan businessman.
Protests against Maduro since April 1 have brought thousands to the streets demanding elections, but has also left more than 100 people dead, according to an official toll. The opposition in Venezuela is brutally repressed and everyone is asking for peace in the midst of the crisis.
Source: Latin Times