Latina New Disney Cinderella
Latina New Disney Cinderella
Latina girls everywhere will finally get a real-life Latina Disney princess when the seventh season of "Once Upon a Time" premieres this fall.
The ABC series' executive producers revealed during Disney's D23 Expo on Saturday that Dania Ramirez ("Devious Maids") will portray a new iteration of Cinderella on the show, according to Entertainment Weekly. 
"Dania Ramirez will be playing a different version of Cinderella," executive producer Edward Kitsis said over the weekend. "If we remember Henry's grandfather is Prince Charming [Josh Dallas], so we have the grandson of Prince Charming with a new Cinderella."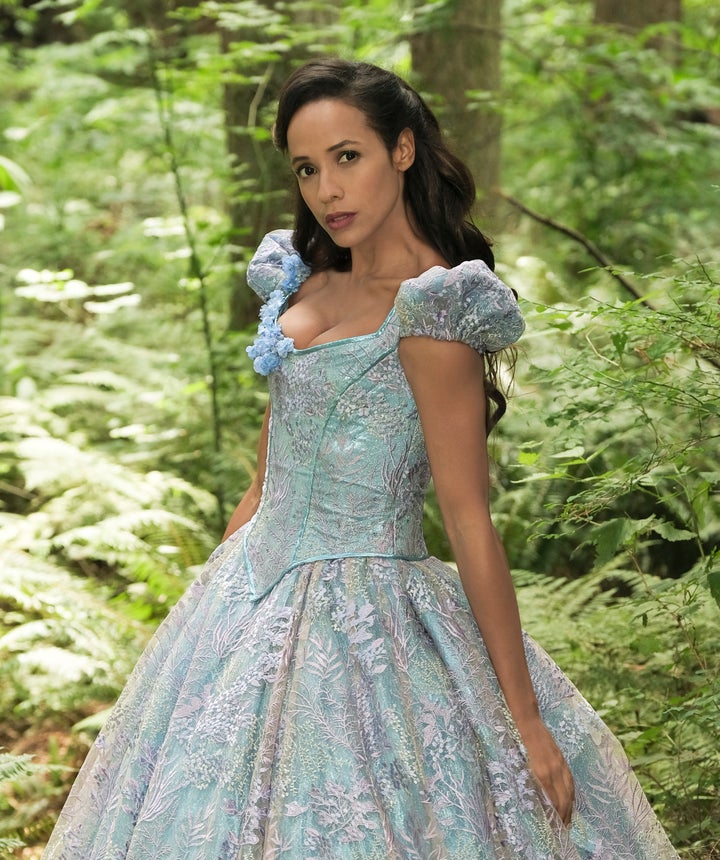 Photo: NBCUniversal
The Dominican-born actress's character is a separate iteration of the role actress Jessy Schram played earlier in the series. Kitsis told EW that as Henry ventures into new books and stories, fans can expect to see different versions of characters they've already seen.
Ramirez's Cinderella will play the wife of an adult Henry Mill (Andrew J. West) and the mother of his long-lost daughter, Lucy (Alison Fernandez). In May, Kitsis hinted that Henry and Lucy's mother will have a major storyline in the series much like Prince Charming and Snow White did.
″[Lucy's] mother and Henry will be a very epic love story in the tradition of 'Once Upon a Time,' just like his grandparents," Kitsis told The Hollywood Reporter. "We can't forget, he's the grandchild of Prince Charming, which technically makes him Prince Charming Jr."
The magic may only exist on television, for now, but Ramirez knows the importance of the role.
So are we, Dania. So are we.
Source: Huffpost